The roofing industry is incredibly fast-moving and fluid, which can affect contractor-customer relationships. As a roofing contractor, you must develop strong customer relationship skills, particularly if you want to work with the client again or have that client refer you to their friends or relatives. Not only do positive customer relationships contribute to your business's success, it directly impacts your roofing company brand. Here are the ten simple yet powerful steps you can take to create long-lasting client relationships, get referrals, and ultimately book more roofing jobs.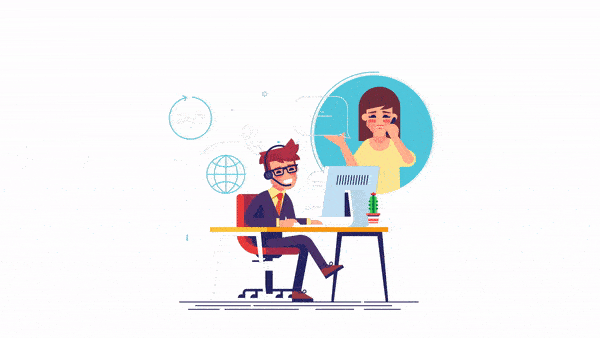 Make Communication Comfortable and Easy
Solid customer relationships need active communication, and that implies clients must be comfortable contacting your business. Let customers know if you are best reached via emails, Slack, text messages, Skype, or any other communication method. 
It would help if you also tried to understand how customers prefer to be contacted.
Your communication with the customer during the project should be as frequent and lively as possible. Regular contact can help to build trust and makes sure that your client is cared for and that their property is in good hands.
Establish Rapport and Credibility Right Away    
When first meeting with a customer. They must earn your trust. This sets the tone for the whole project. The objective is to assure them that your business is the right one for the task.
First, make sure that you convince they are in safe hands. They want to be sure that they got the best solution (your roofing company) even if they don't know much about your business. Acknowledge that you fully understand their challenges, and they will sit to listen to your marketing strategy.
It could help if you could refer to your previous customers who had a similar problem. Showing that you have helped other property owners with the same challenges makes them feel more secure in trusting you with their roofing projects. You can achieve this on your roofing website through customer testimonials.
Set Expectations and Deliver Them
As a roofer, do what you have committed to and deliver on what you have promised a customer. And don't just meet expectations; surpass them with incredible results, energy, and communication.
You can begin by setting realistic expectations with your customer from the onset, from what you intend to deliver to how you will offer and how you will keep in touch to improve that relationship.
Always remember the key ingredient to delivering and surpassing expectations-your attitude! Never underestimate the power of a cool, calm, and positive attitude to instill confidence in your potential client.
Express Customer Appreciation
Expressing your gratitude intentionally shows your customers that your roofing business values them and their properties. 
Roofing contractors can convey such appreciations through a gift box, thank you card, or a gift card. Whether you have just completed a roofing project or want to spread some cheer, property owners appreciate the little gestures that show they are exceptional in your business.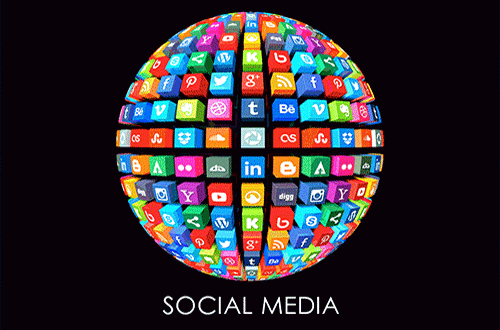 Maintain an Active Social Media Presence and an Updated Roofing Website
Outdated or inaccurate information leads to frustration and loss of trust. If prospects cannot find what they are searching for, they will navigate away to your competitor's website. Make sure that you update your business contact details when anything changes. Besides, make sure that you are responding to queries that prospects might have regarding your company.
Own Your Mistakes (Ad be results-oriented)
Mishaps and mistakes are bound to occur; the problem is how you bounce back from them.
This implies addressing the challenges right away (and apologizing if you are on the wrong), coming up with real solutions to what went wrong, and following up until rectified.
Ask for a Referral 
Your strongest roofing leads should come from referrals. An excellent online reputation and word-of-mouth recommendations are efficient ways of acquiring new customers. Requesting your clients for a referral is a crucial step in the follow-up process. You can give incentives through discounts on future projects such as window replacement or gutter repair to encourage existing clients to refer their friends or relatives to your business. 
Check-in Frequently 
Sending your client a personalized check-in email a few weeks after completing their roofing project is a practical yet inexpensive method of following up with your customers. Ensuring that their repair or installation is performing as expected and that their problem has been solved is vital to creating a lasting relationship with your customer. Furthermore, customizing emails for every client instead of sending generic emails shows your client that they are crucial in your business and that you are concerned about their satisfaction.
Ask For Feedback
Obtaining feedback is not just for wrapping up completed roofing projects. But you should deliberately and consistently ask your customer how you can improve the way you work together.
When you have finally onboarded them, for instance, call them to know how it went, what they loved about the entire process, and if there is anything that could have been done differently. This will show interest in their happiness and opinion, but you also learn important information for future customers you may have onboard.
As a roofer, you should create an open relationship where feedback is welcomed and respected to form a basis of long term partnerships.
Stay Connected to Your Leads/ Customers
Achieving roofing business success boils down to nurturing and building relationships. A relationship with a client does not end when the project is completed. Maintaining relationships with clients increases the chances of booking more jobs, not just referrals. Sending something small like a holiday card can make a huge difference.
Keep the discussion going with your customer or lead after the sales meeting. Provide added value by sending relevant roofing industry updates and news to clients or prospects.
Use These Tips to build stronger Relationship With Your Clients.
Acquiring new customers is a crucial part of running your roofing company. But if you want your roofing company to succeed in the long term, you should concentrate on managing relationships with existing customers. This will help to keep your customers coming back to book jobs for many years to come. If you want to create a new roofing website to improve your online presence, kindly schedule a free strategy session with our experts today!