As a roofing contractor, you might find yourself overwhelmed each day, with thousands of things to worry about and manage
But controlling and monitoring what property owners say about your roofing business online should be an easy thing to do.
Every roofing contractor needs a solid online reputation management strategy to dominate the local roofing market.
We live in a digital world where your online reputation can be your significant liability. Property owners are increasingly using Google as their sidekick before deciding whether they are going to hire you for services or go to your competitors.
As a roofer, you need a robust online presence to thrive in the modern digital world.
Why is Online Reputation Management so Crucial for Roofers Today?
When you are starting your roofing business, there is little or no time to manage your online reputation.
More often than not, no customer is talking about your business online at that time.
But here is where the problem comes in.
As your roofing business expands and grows in your area, more property owners will start talking about your business online.
You need to monitor what they say and find.
Property Owners/Customers Care about Your Reviews
If customers are concerned about your reputation, then you should as well.
A recent study found out that over 80% of clients read online reviews to know which roofing contractor they are going to hire, and over more than 70% take an appropriate action based on what information found in those reviews.
 This shows that you could be losing a considerable chunk of roofing leads if your online reputation is not as impressive as it should be.
Online Reputation Management Tips for Roofing Contractors
There are tons of websites where property owners can leave online reviews. Still, this post will provide actionable online reputation tips for your business.
Claim All Your Listings
Your roofing company must claim all its business listing online. As a roofer, you need to go beyond Google My Business Listing. Ensure that your information is accurate across the web so that, regardless of how a prospect finds you, they will have crucial contact details to reach out to you.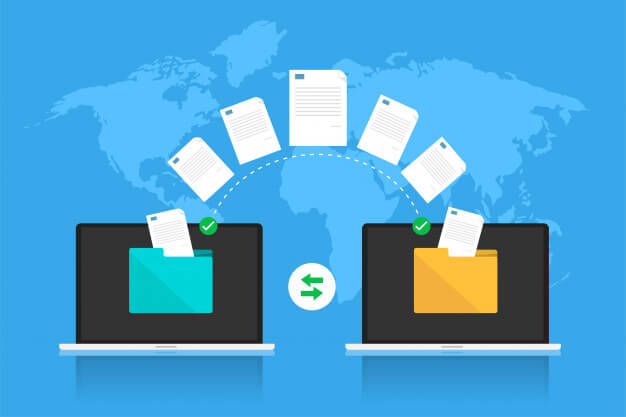 Ensuring that your contact details are accurate will help to create trust with clients and make your listing legit in the eyes of the customers. If a prospect finds your business on a review site or directory and finds out the number you have indicated out of service, they will assume that your business is invalid or you are out of business.
Another main reason why consistency across various business listing is crucial is that search engines like Google check for compatibility to determine your roofing company is valid or not. If there are different phone numbers and addresses across Yelp, BBB, Facebook, and Angie's list plus other directories, Google will not rank your business highly because it will appear more illegitimate.
Finally, after you have claimed all your roofing business listings online, you can control what customers say about your company. Besides giving you a chance to update your contact details, you will be able to optimize your company description, add photos, and respond to client reviews.
Get More Online Reviews
Online reviews are among the first things that property owners look for to determine whether or not they are going to hire your roofing business. Let's face; several factors need to be considered when hiring a roofing contractor. It is not like going to the beauty parlor or finding a movie shop- the roof is what stands between your family and the elements. You must trust the roofer that you have hired to install, replace, or repair it.
If your roofing business does not have an excellent star rating average, or worse still doesn't have any reviews, then you are losing an opportunity to acquire new clients online. It means that you need to start working hard to get more positive reviews online.
Although you are not supposed to bribe property owners to give you reviews or tell them what kind of review they should provide you, merely requesting for them is acceptable and an effective method of generating more reports online.
Respond to Reviews
Generating online reviews is a great step towards maintaining your roofing business online reputation. Still, your task is not done yet; you need to all reports (including the negative ones).
When you respond to negative reviews, share your version of the story with the one who left the review plus others who will read it. Unhappy customers always don't know why things happened the way they did, and explaining it to them may diffuse the situation.
It is crucial, though, to own up the problem, even if you feel that it is not your fault. This does not imply that you have to take responsibility. Still, you should try to apologize for the bad experience they had with your roofing business. Never argue or insult a reviewer; if your tempers are high, given yourself time to cool off before you respond to a negative review.
One of the best methods of dealing with a negative review is to invite the reviewer to resolve the issue offline. This will save you from arguments or set the record straight with your customer on a public forum, and it shows that you are willing to rectify the bad experience.
Register for Google Alerts
When it comes to the online reputation of your roofing business, you cannot manage it properly if you set and leave it to gather dust. An effective online reputation management strategy means real-time, ongoing management, which implies that you have to know what customers are saying about your roofing business online.
One of the best methods to stay on top of what customers are saying about your roofing business online is to sign up for Google alerts. Google alerts are free, and you can use them to manage all types of things, including your roofing brand mentions. You can also use such signals to monitor what customers are saying about your competitors online, giving you the much-needed competitive advantage.
Hire BlackStorm Roofing Marketing to Manage Your Online Reputation 
The priority of every roofing business is its bottom line. Fortunately, our team will help you to develop a unique online review management strategy that will make you a top-rated roofing company in your area. They will automatically ask for reviews from customers after they have transacted with you.
There are several things that you can do to build and maintain your online reputation, and it can be overwhelming if you have other tasks that need your attention. That's why you need to outsource your online review management to our team. If you need to know more about how you can manage the online reputation of your roofing business, schedule a free strategy session with our experts to see how our team can help you today!